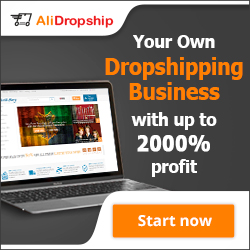 Traffic can either be paid or organic. For this article, I will be talking about organic traffic which is free and derived from search engines.
How do I drive traffic to my blog, how can I get traffic to boost AdSense click through rate, how can a blog generate thousands of readers monthly?
I'm sure you've asked yourself these questions before or while blogging.
Bloggers are driven by readers; readers lead to conversion, and conversion means more Return on investment (ROI) and Authority.
A simple analogy isn't it?
But what happens if your blog is dry as the Kalahari, and little to no visitors come to your site from search engines. Well, that's disheartening and can make you throw in the towel. Cause at the end of the day, whether you are in for the money or for the passion, you will like people to read your articles which serve as a morale booster.
Now here's the bitter truth:
You are likely never going to drive thousands of traffic to your site if you keep using the same spammy techniques about that every one uses. There's a silver lining to the situation and today is just perfect for you to learn some proven techniques to improve traffic to your blog for free!.
ALSO READ: How to Prevent your Blog from getting Hacked
5 Effective Ways to Increase Traffic to Your Blog in Nigeria
Guest Post
This is perhaps the most overused technique and yet effective way of driving traffic to a blog. Not only will guest posting drive traffic to your blog, but it can help promote your brand. It is like hitting two birds with a stone.
To leverage guest post as an effective traffic technique, all you have to do is reach out to a related blog in your niche and pitch a guest post request.
You can use the contact form to reach out to the admin and ask for a guest post.
Before you write a post for a blog, make sure what you write is well researched, compelling, authentic, engaging, and it's not lifted from the internet.(Plagiarism free)
Blog Commenting
Do you know you can drive readers from blog commenting? But wait, Don't run off to start posting comments sporadically on every blog you find. Blog commenting is only effective when you use it the right way.
First off, driving traffic through comments is possible if a blog provides a field where you can insert your URL after you drop a comment. So all you have to do is find a blog related to your niche and drop a comment; a useful comment that's related to the topic. After the comment gets accepted, the username you use will be clickable. The chances are that if you drop an insightful comment, people will click on the link to visit your page.
Be Active in Forums
Forums like Nairaland can drive thousands of traffic to your blog in a day. You don't believe me? Then go and check the articles on the front page of Nairaland. You'll notice that most of the articles on the front page are viewed by thousands of users that visit the site.
What's more? Most of the posts on the front page contain a link to the original source. This sends thousands of referral traffic to your blog with little effort. To increase your chances of getting to the front of Nairaland, post articles that are likely going to go viral. Be the first to post about a recent event; there's a 8 in 10 chance that your post will be featured on the front page. Be careful not to get out of the way and write a fake post to get attention as it can get you banned from the forum.
SEO
Search Engine Optimization (SEO) is the the most simple part that's mostly misunderstood by the Gurus and newbies as well. With every Google algorithm, comes significant changes to SEO.
Search engine optimization is arguably the most important factor to drive organic traffic to any site.
Prior to Google rank brain, all you had to do for search engines to understand the topic of your post was to stuff keywords in the article. That technique is no longer effective as it can make Google Penalize you.
Many SEO analyst advice that main keywords in an article shouldn't be more than 1%. Although this number is relative, which means there's no accurate number of keywords you can mention in an article.
For example, if your articles are about the Best Smartphones, try to mention the keyword at the begging, middle and end of the article.
There's more to SEO than just keywords, to know more about optimizing for search engines read authority blogs like Quicksprout.com, HubSpot page, neilpatel.com, ogbongeblog.com, etc., and various posts on this blog.
Giveaways/Blog Contest
The best things in life are the things we get for free. This saying holds true for blogging as well.
Giveaways are traffic magnets, and you can get loyal readers that always stick around in case there's something to give out. A blogger that leverage giveaways is Misstechy, and it's evident how people flock around the blog for the chance to win a prize for a catch. You have to share the giveaway on social media to increase the possibility of winning. Many People will share the post on social media which leads to more exposure to your blog and in the process, gain followers to your blog.
Finally, if you have more ideas and suggestions on how to get free traffic, kindly let us know below in the comments section.
Thanks for reading thus far, this means you've enjoyed reading this post, don't forget to share it on Facebook, twitter and Google plus.